This Sunday (12th July) 10.15 for a 10.30 a.m. start. To join email ericbutterley@btinternet.com or contact us on our Facebook page
A chance to pause, reflect and ponder, a chance to consider and be with others altough apart. Ther will be singing while on mute - what more could you want?
- - - - - - - - - - - - -
An online weekly course about prayer is starting on Tuesday 14th July at 7:30pm online.
This will be led by Bishop Jack and will consist of talks about prayer for 30 minutes (Bishop Jack is an
interesting and often hilarious speaker) and then participants can suggest what they would like addressed in the following three sessions. The next session will be then shaped around these questions.
These sessions will run on zoom. Do save a space by entering in your email address below and zoom details will be sent to you. If you need technical help please contact the team on 77856 or the zoom host (Jill) will be able to help you log in.
More details on Facebook
Session 1: Prayer: The easiest thing in the world?"
- - - - - - - - - -
Exciting New Staffing Announcement here
Check out our Being Church when the Church Buildings are closed page to see the Rector's new "Bible Adventures with Teddy & Dolly" series
Daily Hope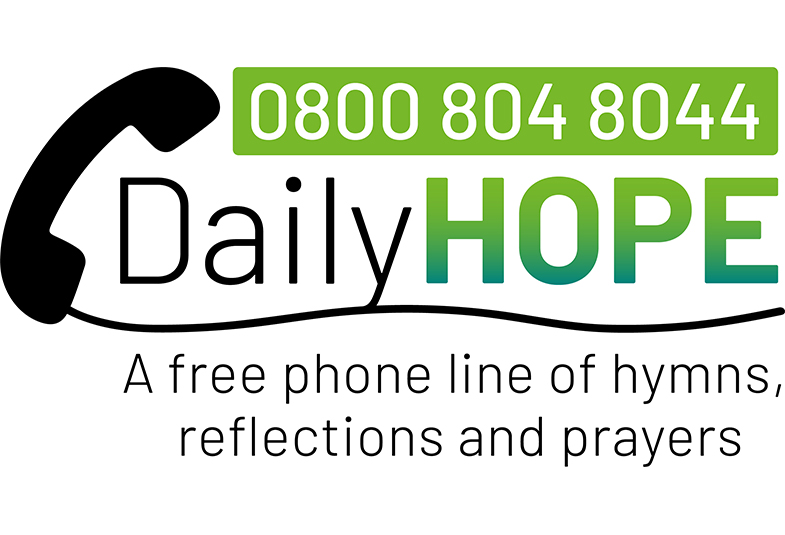 The Archbishop of Canterbury, Justin Welby, has launched a free national phone line as a simple new way to bring worship and prayer into people's homes while church buildings are closed because of the coronavirus.
Daily Hope, which is available from today, offers music, prayers and reflections as well as full worship services from the Church of England at the end of a telephone line.
The line – which is available 24 hours a day on 0800 804 8044 – has been set up particularly with those unable to join online church services during the period of restrictions in mind.
- - - - - - - - - - - -
During this very difficult time, and in an effort to provide care and love to families suffering loss, Buxton Team Parish and Derby Diocese have decided that until further notice, all church funeral fees will not be charged to Funeral Directors acting on behalf of bereaved families in the area.
Hello,
We need to let you know that all church services and meetings at Buxton Team Parish have been suspended until the foreseeable future. This includes Sunday morning and evening services at all six Buxton Team Parish churches, St Anne's service on a Monday and Christ Church Burbage service on a Wednesday morning.
This decision has been made following the advice that has been issued by the Archbishops of Canterbury and York. This is based on the Government's guidance around non-essential contact.
We are planning in the coming weeks to offer different ways of prayer and worship online.
This is a difficult time for many of us.
And if anyone is isolating and need some support then support is available through this link. The churches in Buxton are ready to help. Please use this form for those you know in Buxton who you would like to refer for support (with their permission) or for yourself:
https://forms.gle/cYfYJcnL7ox8sbh48
If you are feeling anxious or concerned at this time please visit our struggling or anxious page for resources and contact details
Visit our Reflections and Sermons page for inspiration and follow a simple home service of worship here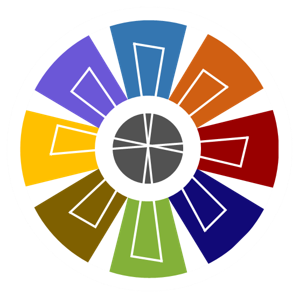 Would you like to volunteer for the Buxton Team Parish or one of the six churches? If yes, then please complete this form...
https://docs.google.com/forms/d/e/1FAIpQLSe-fNkQnF2_zNoDqN6waCPq3QY8YP0gvhuMRvHuPTDDOmleLg/viewform?vc=0&c=0&w=1
Take part in our Lent Through the Lens activity here
for details of Safeguarding PCR2 go to our Safeguarding page
Find us on Facebook
Any views or opinions expressed in this publication are purely the opinion of the writer. They do not necessarily represent those of people or institutions or organisations that Buxton PCC may or may not be associated with in a personal or professional capacity, unless explicitly stated. Any views or opinions are not intended to malign any religion, ethnic group, organisation or individual.
All content provided in this edition is for information purposes only. Buxton PCC will not be liable for any errors or omissions, nor for any losses or damages from the display or use of any information contained therein.