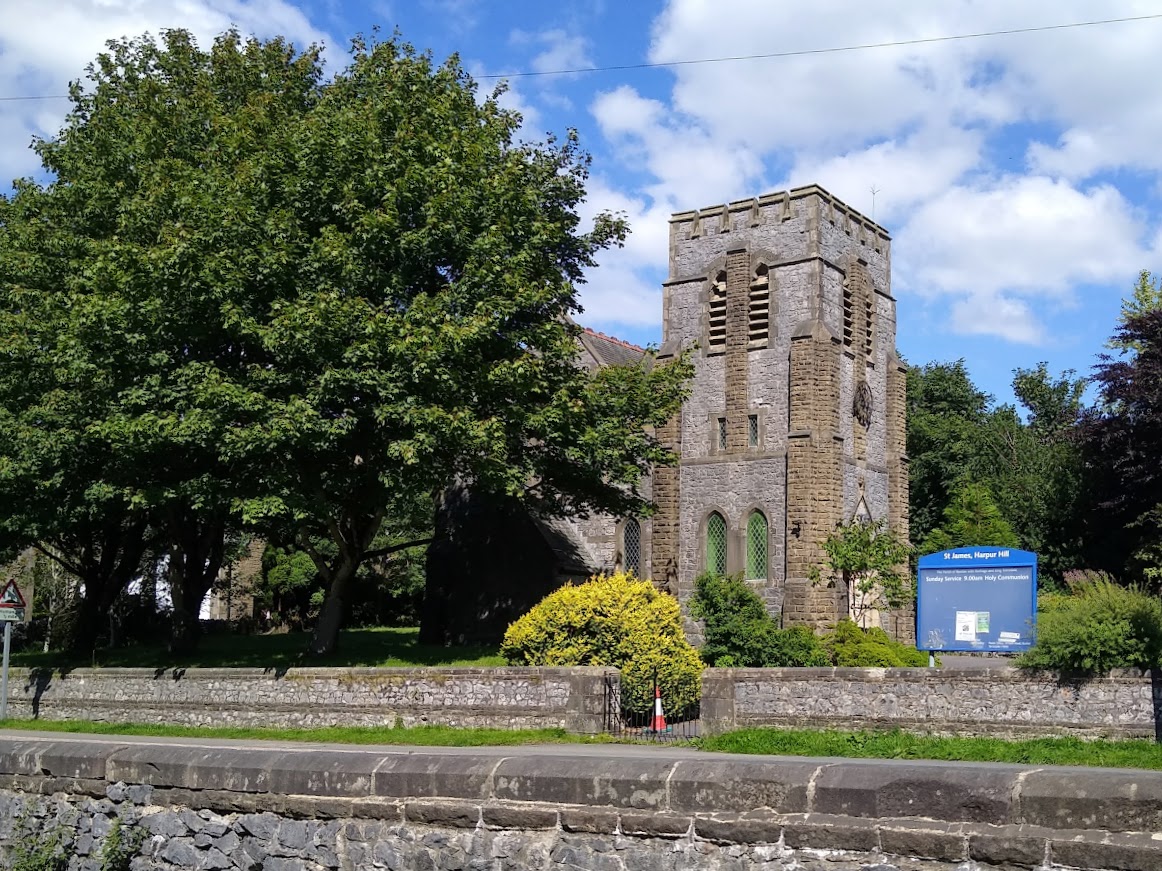 There was a Thanksgiving and Blessing service for St James Church, Harpur Hill on 12th February 2023.
Thank you to all the community who were able to attend, we had previous organists, choir members, servers, cleaners, sacristan, those baptised, those married there, those whose relatives had their funerals there and so many more community and congregation with memories to share.
We were able to bless the church walls with an Epiphany House blessing: 'Christus Mansionem Benedicat' – meaning 'May Christ bless this house' - writing in chalk C+M+B in between the numerals of the year.
There has been a place of worship in Harpur Hill since 1876. The then Buxton Lime Co. erected the school on Grinlow Road to provide education for its employees. The school building was also used as a Church at that time.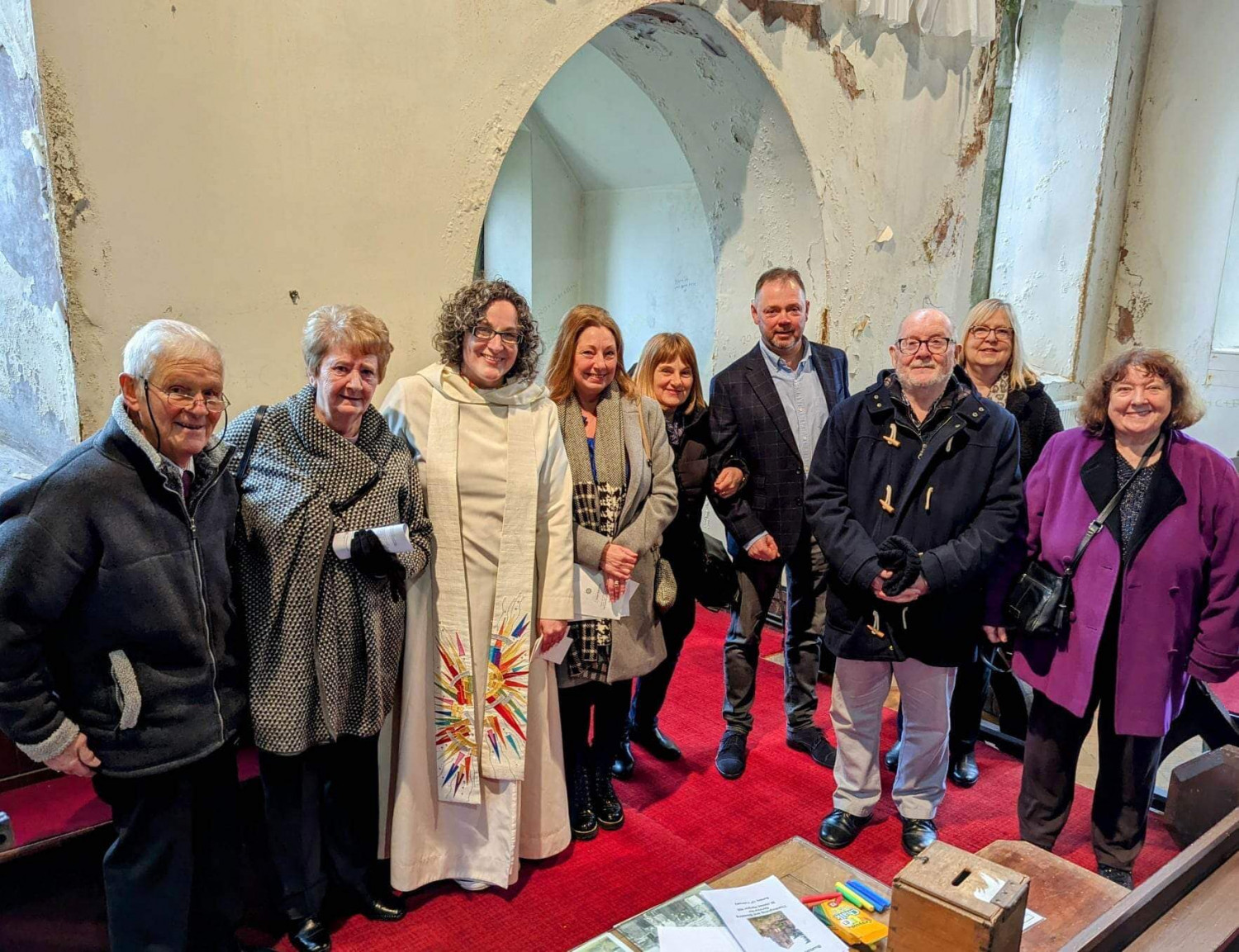 St James Church building was constructed in 1911. The Buxton Lime Co. donated the stone for the building and when services started in the church it was free from debt as there was a large congregation to support it financially. However, times change and the building now needs a lot of attention.
Unfortunately the original stone used was predominately local limestone with some gritstone. The limestone has proved unsuitable for structural purposes as it is porous. The position of the building on the hill and the weather conditions it has to contend with have also taken their toll. St James' has now become so damp inside we are having to move items out of the church to protect them, this will make it difficult to have events or services in the immediate future.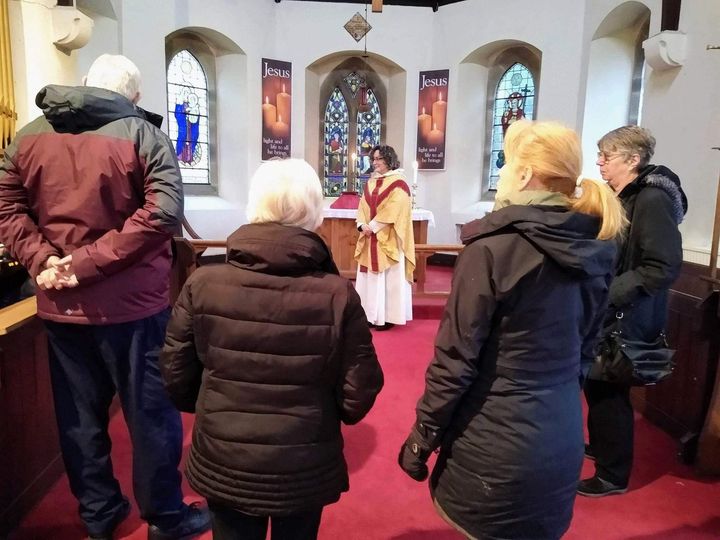 The congregation of St James have worked very hard for many years to keep it going, but it is now struggling to maintain the building. We do not receive any support financially other than from weekly collections and other fund-raising efforts. It costs on average £350.00 a week to run the Church for electric, gas, rates and other payments. With a congregation of 11 this amount of money is impossible to raise. We need a commitment from a younger group of people to take on the task of a major fund-raising effort to deal with the work needed on the church and the ongoing monthly cost. This would not be an easy task as it is thought we would need several hundred thousand pounds to put the building in good order. Of course St James' could then be used both as a place of worship and also a community facility.
If you would like to be involved with the community team, please email Reverend Liz England: reverendlizengland@gmail.com or phone the parish office: 77856.
Thank you to those who have offered help already.
The link below will take you to our 'Give a Little' page, where it is easy to make a donation to this beautiful church.
To make a donation towards the refurbishment and work of St James' Church Click Here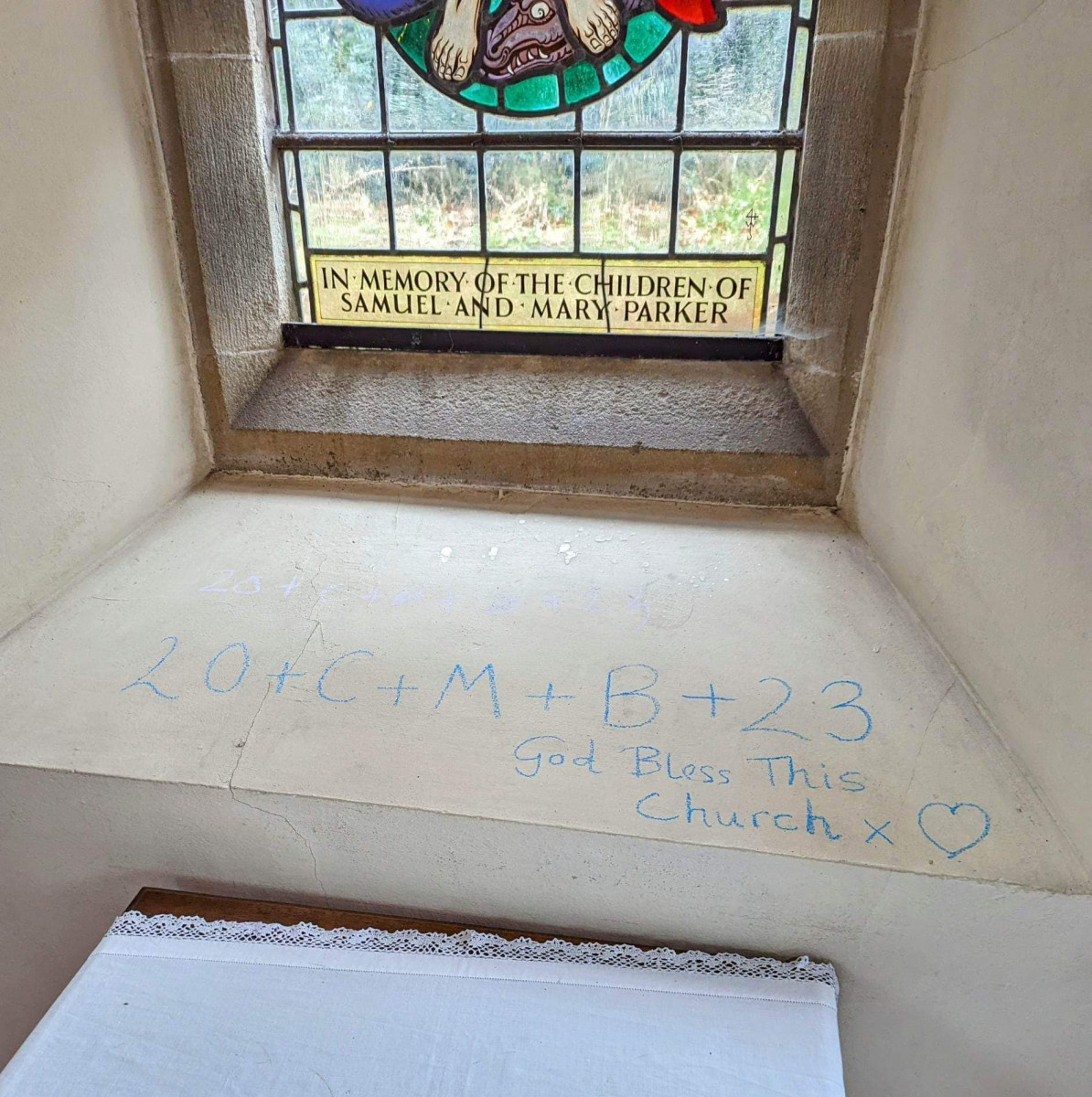 St James' stands on Harpur Hill
Bread and wine are offered still.
We need your help, to grow the place
Can you give time to run this space?
We're friendly, open Sundays too
This is your church, we welcome you!